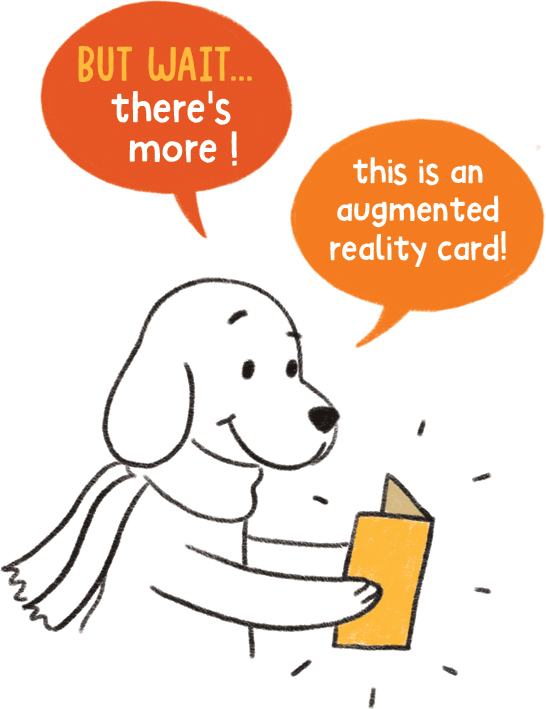 Augmented reality greeting cards
Welcome to our shop where you can buy cards full of magic.
Each card comes to life through the free EyeJack app, which reveals the hidden animations and sounds within every card.
How do they work?
Our cards use augmented reality technology, the experience is very easy:
Download the free EyeJack app (APP STORE | GOOGLE PLAY)
Scan the QR code (on the back of the card) with EyeJack.
View the front of the card through EyeJack.