Featured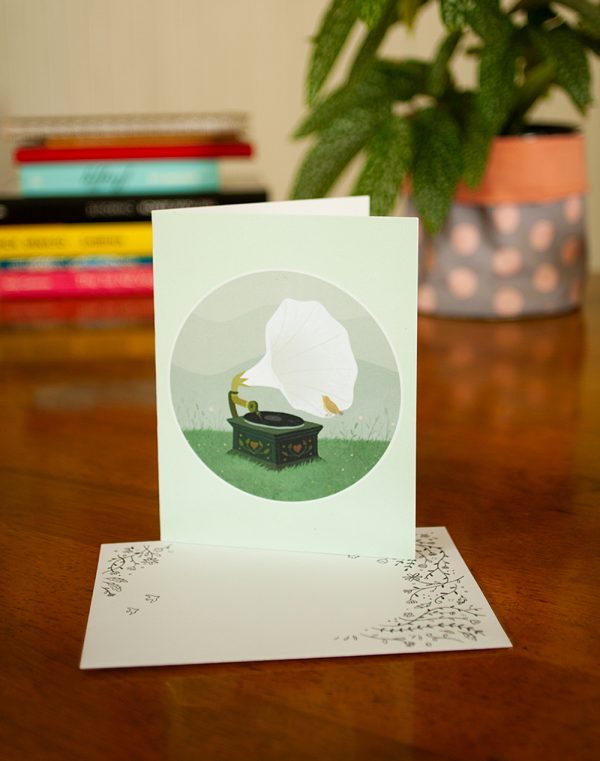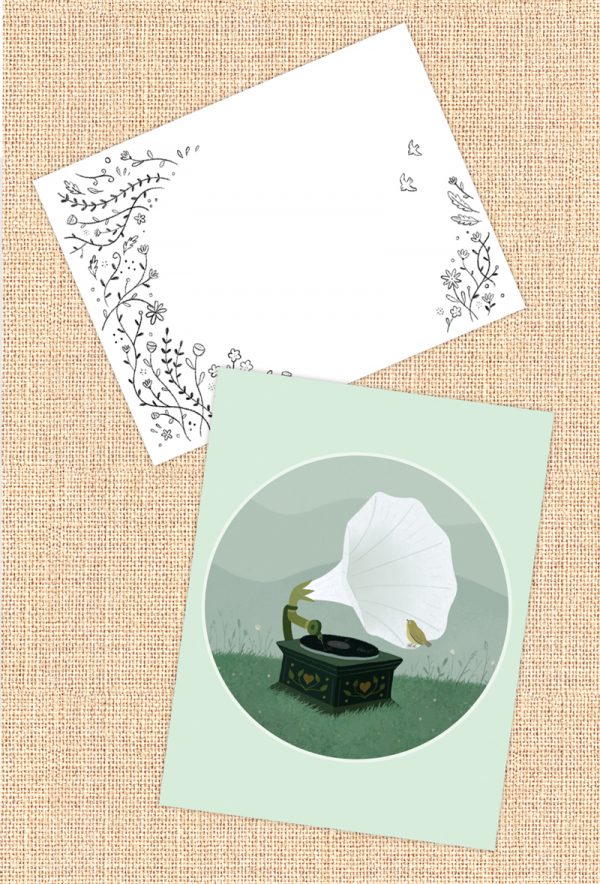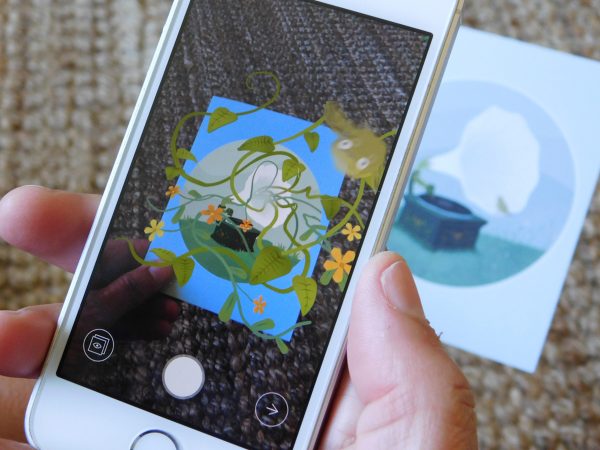 Music and Flowers – AR greeting card
SENDING YOU MUSIC AND FLOWERS
When augmented reality is activated, this magical gramophone grows vines and flowers which extend past the frame of the card.  A Waxeye/Tauhou playfully explores the scene with a fun marimba rhythm.
Our cards have a looping animation and sound, which triggers using the EyeJack augmented reality app.
Each of our designs has a uniquely designed envelope, and the inside right panel is blank for use on any occasion.
Blank Inside: so you can write your own message.
Card Material:280g smooth and uncoated recycled card.
Specs: 139mm x 107mm card with a fitted designed envelope.
POSTAGE: New Zealand: 1 to 4 cards = $1.7 per order, 5 to 8 cards = $3 per order, 9 or more cards = $4.5
Other countries: 1 to 4 cards = $4.5 per order, 5 or more cards = $7
If you'd like to send a card directly to someone else, we'll handwrite your personalized message inside, place it in its envelope, add a stamp, and mail it off directly to your recipient.
$

6.00
In stock (can be backordered)